Dr. Joyner, SJCSD Superintendent, announced last week that several Assistant Principals were being reassigned to other schools within the St. Johns County School District in order to expand on their administrative experience.  Our Assistant Principal, Ms. Peralta is now the Assistant Principal at Osceola Elementary School and will begin her new assignment on July 1, 2013.  As you know, Ms. Peralta has been an important part of the Timberlin Creek Elementary team since the school opened eight years ago. While she will be greatly missed, we wish her the very best in her new endeavor.  She has touched the lives of many students over the years and her work is greatly appreciated!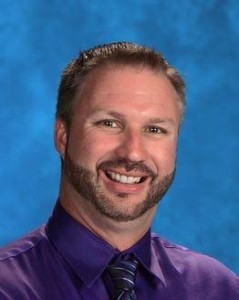 Our new Assistant Principal, Mr. Gene Bennett comes to Timberlin Creek with over 20 years of experience in the educational field.  A life-long resident of St. Johns County, Mr. Bennett attended local schools and is a graduate of St. Augustine High School.  Mr. Bennett earned his Bachelor of Arts Degree in Elementary Education and his Masters Degree in Educational Leadership and Supervision from the University of North Florida.  Mr. Bennett has been an Assistant Principal and a classroom teacher and has served on numerous educational committees.  He has a strong belief that all children can learn and enjoys helping to bring out the best in students.
In his free time, Mr. Bennett enjoys spending time with his wife and daughter, participating in a variety of sports and fitness activities, and watching Alabama football.
Please join us in welcoming Mr. Bennett to the TCE team effective July 1, 2013.