Principal: Linda Edel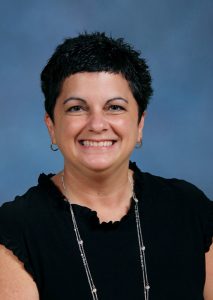 Mrs. Edel joined the extraordinary EAGLE team at Timberlin Creek Elementary School in July 2017.  Mrs. Edel earned her Bachelor of Science Degree in Elementary Education/Early Childhood at Edinboro University of Pennsylvania in May 1998. She furthered her education by earning a Master of Education Degree in Reading with a Reading Specialist Certification from Slippery Rock University of PA in December 2001, followed by a K-12 Principal Certification in May 2004. Mrs. Edel started her educational career in January 1999 and has been an elementary principal since July 2004. In her free time, she enjoys baking sweet treats, shopping with her daughter, and going to dinner & a movie with her family. In order to build optimal learning experiences for all students, Mrs. Edel promotes excellence among all stakeholders within the school and community setting.
"Children are apt to live up to what you believe of them." – Lady Bird Johnson
Assistant Principal: Heather Caldwell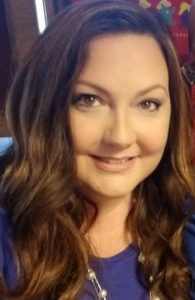 Exceptional Student Education is her passion. She earned her Bachelor's degree in ESE K-12 and Master's degree in Educational Leadership from UNF. Mrs. Caldwell has had a wide variety of educational experiences in St Johns County over the past sixteen years, with thirteen of the sixteen years, being in ESE. She has spent three years as a lead Pre-K Head Start teacher at Hastings and Crookshank Elementary schools and one year as the lead Pre-K ESE self-contained teacher at Wards Creek Elementary. Mrs. Caldwell spent a combined eleven years at Wards Creek and Palencia Elementary schools as an ESE K-5 teacher through combined service models of resource, support facilitation, & modifications for students on Alternate Assessment. During the 2018-2019 school year, she was the Instructional Literacy Coach at Osceola Elementary.
Assistant Principal: Patrick Roach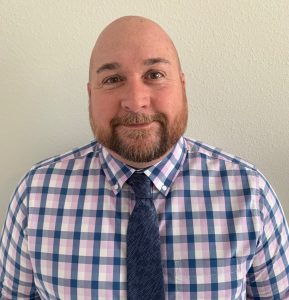 Mr. Roach's educational career has come full circle. After earning his Bachelor of Arts in Secondary Education – Social Sciences from Flagler College in 1995, he was hired as a teacher at St. Augustine High School. In his 23 years since, he has held multiple K – 12 positions in Putnam, Duval and North Boone (IL) School Districts. Most recently, Mr. Roach worked the last four years as an Elementary School Assistant Principal. He earned his Master of Education in K -12 Educational Leadership from the University of North Florida in 2004 and in 2018 – 2019 he completed his Level II: School Principal Certification. In his free time, he enjoys spending time with his wife and their two children. He loves cooking, camping and football, specifically the Green Bay Packers and Notre Dame Fighting Irish. He believes that every child has the ability to experience success and that success is accomplished through innovative teaching and strong family engagement. Fun fact: Growing up, his elementary school mascot was an Eagle, so he's excited to SOAR once again.
"Education is not the filling of a pail, but the lighting of a fire." – W.B. Yeats
---
Mission Statement
We are a family in which everyone is capable of success.  We strive for social, emotional and academic growth for all students by  fostering a love of learning,  supporting creative thinking, and building exemplary character.
District Vision Statement
Every student matters ~every moment counts.
*** Please explore our website for news and information about what we are doing at our school.***