Hello! My name is Christi Pfaff and I am Timberlin Creek Elementary's Instructional Literacy Coach. I was born and raised in St. Johns County and graduated from Bartram Trail High School. I received my Bachelors Degree in Elementary Education from the University of North Florida, my Master's Degree in Reading from the University of South Florida and most recently a Literacy Coach Endorsement through the University of Florida Literacy Institute. I have  taught for eight years at Liberty Pines Academy (3rd and 1st grades) and most recently, spent the last two years as a District Clinical Educator Mentor, supporting and coaching new teachers at all grade levels throughout our school district. My husband and I have three beautiful children. When I'm not at school, I enjoy camping, crafting, taking family excursions to Sea World, going to Jacksonville Jaguar games (we are 10-year season ticket holders), and going out to breakfast as a family on the weekends.
As an educator, I value the importance of building relationships among teachers and students to help them grow and realize their utmost potential. Through consistency, collaboration, and the use of evidence-based strategies, we can work together as a team to help our students achieve academic growth throughout the school year.
While I encourage you to reach out to your child's teacher first when you have a concern, know that you can reach out to me with any questions regarding literacy instruction, interventions, remediation, enrichment, curriculum, or your child's academic growth. I'm always happy to assist. I believe working together, we can make the home/school communication an open door to your child's success both in and out of the classroom!
Working together,
Christi Pfaff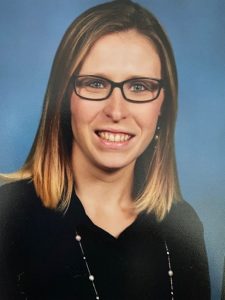 MTSS/RtI – Do you need to discuss a student of concern?
Teach Together- After planning cooperatively, teach a lesson together.
Book Study- Is there a Book study of interest I could organize or facilitate?
Student Observer- Serve as another pair of eyes to observe and assist.
Instructional Rounds- Obtain coverage for your class so you may observe a colleague teach.
Endorsements- Are you interested in pursuing an endorsement in Reading, ESOL, gifted or ASD?
Listen & Support- Lend an open ear for a topic of your choice.
Class Data Review-Assist in reviewing and analyzing class data to look for patterns or trends.
ESE/Reading requirements- Do you need points for re-certification?
Student Data Review-Assist in reviewing and analyzing to plan next steps for instruction.
Lesson Observation- Would you like me to observe a lesson and provide feedback? NOT EVALUATIVE OR JUDGMENTAL!
Deliberate Practice Plan- Would you like assistance with your PD plan?
Student Reading Support- Give an additional opinion on a student's reading challenges. As a team, problem solve and collaborate on instructional steps.
Materials or Curriculum Support- Would you like coaching with a district adopted program or content area?
Marzano Evaluation Model- Collaborate and brainstorm best practices.
Training- Train volunteers to implement small group activities.
Coaching Cycle- Goal setting, data collection, and coaching conversations.
Brainstorming Session- Collaboratively bounce innovative ideas off of one another.