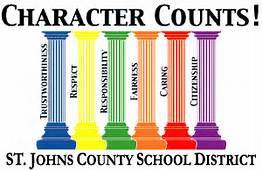 K-2 School Counselor – Ms. Debra Annam
Ms. Annam brings a caring and supportive approach to help students develop socially and emotionally through providing classroom lessons, small group, and individual support to students.   Ms. Annam has served in a variety of education teaching and counseling positions over the past 20 years.  Ms. Annam's education career began as a Business Education Teacher (grades 7-12), ESE Teacher for Project SEARCH, and then as a Middle and Elementary School Counselor.   Ms. Annam's most recent position was as an Elementary School Counselor (K-2) with Duval County Public Schools, a position she has found to be most rewarding.
Ms. Annam graduated from the University of West Alabama earning her master's degree in School Counseling (PK-12).  UWA's program is designed for professional teacher's and has supported Ms. Annam's desire to provide outreach to students in a dynamic capacity school wide.  Ms. Annam moved permanently to Florida in 2001 after traveling the world, serving in the Air Force.   Ms. Annam is an advocate for all students and embraces the opportunity to be a part of the Timberlin Creek Elementary "Eagle" family.
3-5 Counselor- Ms. Donna Adams
[email protected]
Hello! My name is Donna Adams, and I am the School Counselor for the 3rd  – 5th grade students at TCES!​
​When I am not at work, I love spending time with family and friends. Going to the beach, traveling, and I LOVE any and everything Italy! (I even hope to visit someday!)​
I earned my M.Ed in School Counseling from Liberty university in 2011.  Prior to working as a school counselor at Timberlin Creek, I was the school counselor in Yorktown, VA for the last six years.  I have been working in education for more than 25 years and most of those years were in higher education working for colleges and universities wherever the Air Force took us.
I am married to Chris, a US Air Force veteran, and we have lived in many exciting places. We are very happy to be able to settle in the St. Johns area!
We have four children (grown) and 3 grandchildren so far!
I am very fortunate to be doing what I love and feel is the best job in the world! I am excited to get to know your child and your family, and I am 100% committed to helping our students succeed.​
Mission Statement
The mission of the TCE School Counseling Program, is to increase academic achievement through student advocacy and to promote student success through a focus on academic achievement, social/personal, career, and multicultural/global citizenship development. The program's ultimate goal is for all students to depart empowered with the knowledge and skills to be able to make self-directed, realistic and responsible decisions and to be successful contributors to society.