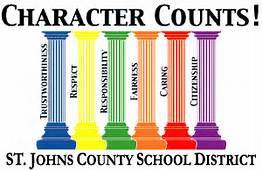 Pre-K-2 School Counselor – Ms. Emily McGrath
My name is Emily McGrath, and I serve on the TCE team as a School Counselor! I provide services for all PreK – 2 students through small groups, individual support, and classroom lessons. I am passionate about helping our little Eagles develop emotionally and socially and to see them thrive at TCE!
I was born and raised in West Palm Beach and I am a true Floridian at heart. I have spent 7 years living in Jacksonville, where I received my Bachelor's in Psychology from the University of North Florida in 2018. I pursued my degree through Liberty University to obtain my master's degree in School Counseling (PK-12). I enjoy spending my free time with friends and family and traveling whenever I get the chance. Please feel free to reach out if you need anything at [email protected]
3-5 SCHOOL COUNSELOR – MS. Erin Philips
[email protected]
Hello TCE Families!
My name is Erin Phillips. I am so excited to be part of the
Timberline Creek family as a school counselor.
I will be working with grades 3-5. During Resource we will be doing
focused lessons on our Character Counts! Pillars as well as Social Emotional
Academic Learning (S.E.A.L). I will also be available to provide support to
students individually and in small groups. I am looking forward to helping our
students succeed.
My family and I are new to Florida this year. My husband is active-duty
military and nearing retirement so our family is ready to settle down here
after moving and exploring different parts of the country. I am originally from
Minnesota and love this Florida weather. I have a 6th grade daughter
and a 2nd grade son, plus 2 dogs, and 1 cat who all keep me busy
busy. We love the beach and spending time with family and friends. I graduated
from the University of Wisconsin with a Masters of Education in School
Counseling and attended the University of MN for my undergrad in Psychology. I
have worked with students in some capacity for over 20 years. Education is a
field I've always been passionate about 😊
Please feel free to contact me at [email protected]
Mission Statement
The mission of the TCE School Counseling Program, is to increase academic achievement through student advocacy and to promote student success through a focus on academic achievement, social/personal, career, and multicultural/global citizenship development. The program's ultimate goal is for all students to depart empowered with the knowledge and skills to be able to make self-directed, realistic and responsible decisions and to be successful contributors to society